Invisalign Near You
Invisalign is a more comfortable and aesthetically pleasing alternative to traditional metal braces. Invisalign uses clear, removable aligners to slowly shift misaligned teeth into their desired position. At Northern Horizon Dental Barrie, we are proud to offer Invisalign in Barrie to our patients looking for an effective alternative to traditional braces.
How Does Invisalign Work?
While traditional braces are affixed to the surface of your teeth, Invisalign uses a series of clear aligners that can be removed as needed. For Invisalign to be effective, the patient does have to wear these aligners for at least 22 hours a day. However, with Invisalign, you can still enjoy the foods you love because you can remove these aligners while you are eating. When you get Invisalign, you can look forward to enjoying a fully customized procedure that is built uniquely for you and your dental needs.
The process will begin with your dentist taking impressions and images of your teeth to create your customized aligners. Your dentist will also be able to create a digital projection of what your final smile should look like and create a treatment plan that will allow you to achieve this result.
Once you receive your custom aligners, you will begin wearing them as directed by your dentist. You will receive several series of aligners, each that are designed to slowly shift your teeth into the correct position. Most of the time, the entire Invisalign process takes about 12 to 18 months to complete.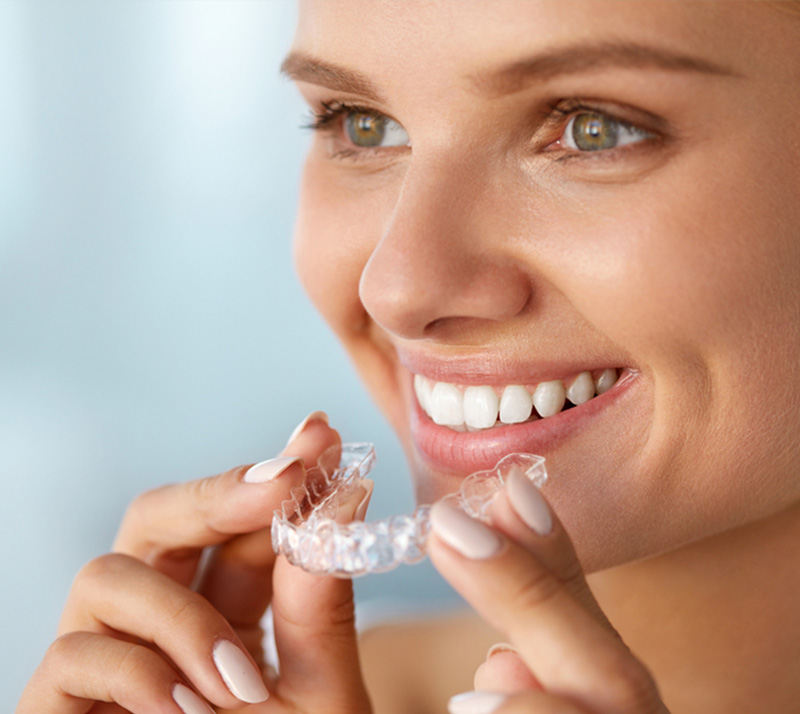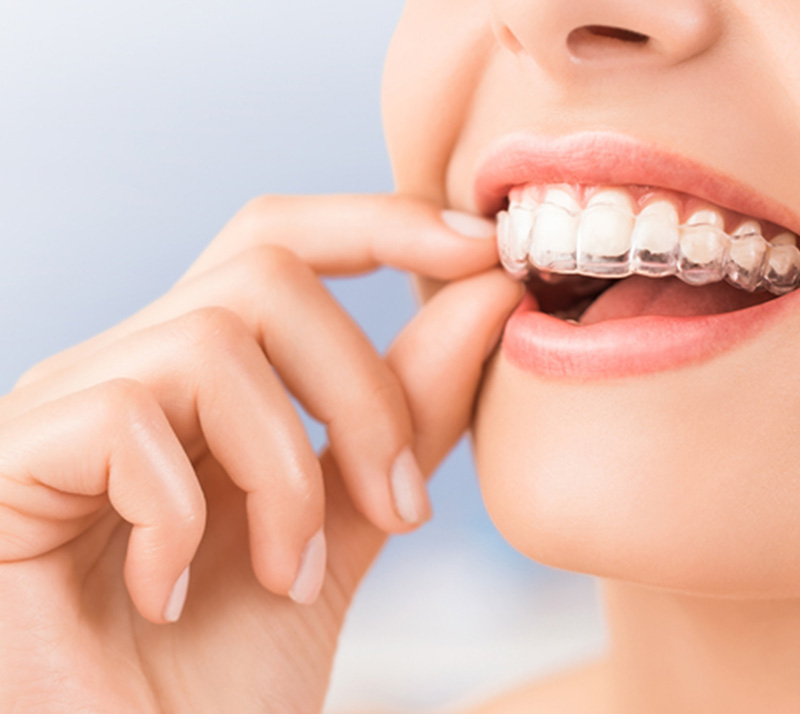 What Are the Benefits of Invisalign?
With Invisalign, you can look forward to benefits such as:
Boosted confidence
Increased comfort
Less frequent dental checkups
Easy cleaning
Because Invisalign uses removable aligners, you won't have to worry about food getting stuck between your aligners and your teeth. Simply remove the aligners while enjoying the foods you love, clean your teeth effectively using a toothbrush and toothpaste, and place your aligners back in your mouth.
What Problems Does Invisalign Address?
Invisalign can help with many issues, such as:
Overbite
Open bite
Underbite
Crossbite
Crowded teeth
Tooth gaps
If you are dealing with any of the above issues, you will benefit from getting Invisalign as an effective and convenient orthodontic treatment.
Interested in Invisalign Near You?
Invisalign is a great way to achieve the smile you want without compromising your appearance while undergoing treatment. Invisalign is an increasingly popular choice for teens and adults that require orthodontic treatments. At Northern Horizon Dental Barrie, we are proud to offer Invisalign in Barrie to all of our patients. Please contact us today to book a consultation about Invisalign near you.