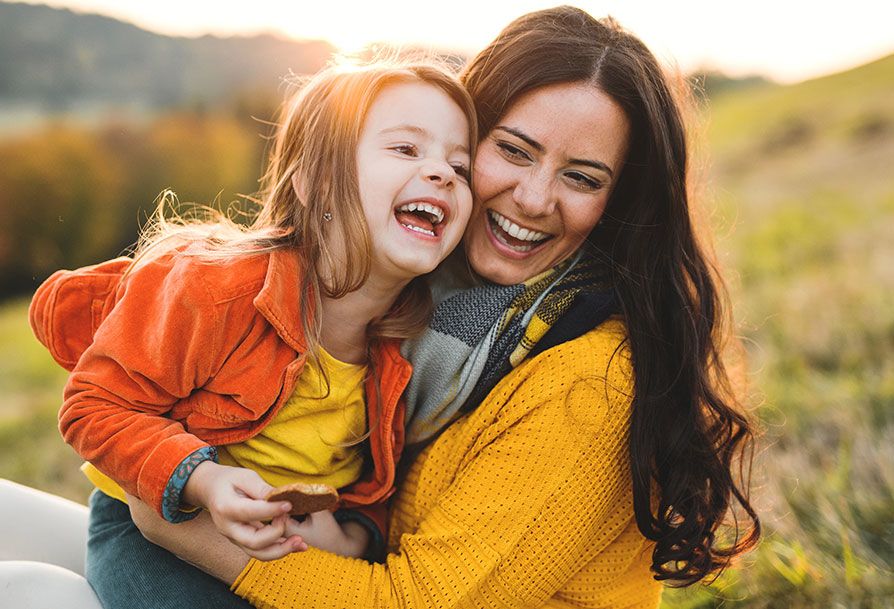 Welcome to Northern Horizon Dental Barrie
At Northern Horizon Dental Barrie, we are passionate about making all of our patients feel like a part of the Northern Horizon Family!
We care about helping you with your dental needs in a friendly, patient-focused manner. Whether you just moved to the Barrie area or you are looking for a new family dentist in Barrie for you and your children, we're confident that you will love what we have to offer.

Family Dental Care with Your Dentist Near You in Barrie
When it comes to dental care, our practice is dedicated to providing nothing but the highest level of care to our patients. We know your oral health is important to your overall health and quality of life. Therefore, our dentist near you will create personalized plans to ensure you can achieve all of your smile goals. We treat every patient like our own family. If you have any questions, our team is always ready to listen and answer your concerns. Please contact us to schedule an appointment today! We look forward to helping you achieve a healthy smile.
Our dental clinic in Barrie provides the highest level of care to our patients. With a variety of dental services, we are confident we can help you and your entire family achieve healthy and beautiful smiles. Your oral health affects your overall health and quality life. At our practice, we strive to provide comprehensive care to ensure your oral health is top notch. Our family dentist in Barrie looks forward to welcoming new patients. Contact us to schedule an appointment today! We cannot wait to meet you and help you become confident in your smile.
FOR MORE THAN 11 YEARS we've provided
Delicate & compassionate care

Family-Focused
Our practice offers quality dental services for every member of your family. We are committed to helping you and your entire family achieve and maintain optimal oral health.

0% Interest Financing
Our dental office in Barrie is dedicated to providing affordable dental care. We offer 0% interest financing to ensure you can receive the treatment you need without worrying about the bill. Contact us to learn more!

Dental Emergencies
We offer an emergency dentist in Barrie to ensure you and your loved ones can receive immediate care when you experience a dental emergency. Our team is always ready to treat any emergency situation.
How can I find a dentist in Barrie, Ontario?
Are you looking for a reliable, welcoming dentist here in Barrie? Come in and visit us at Northern Horizon Dental today! Our staff is as capable as they are friendly, and we look forward to working and walking alongside you on your dentist journey. Whether you're a new or returning patient, or you need restorative or cosmetic services, we are here to help.
How do I take care of my retainer?
A retainer is typically provided to patients who have completed orthodontic treatment. Why? Because it helps ensure that your beautiful new smile remains nice and straight. Taking care of your retainer is important because a clean device contributes to a clean, healthy mouth. Some simple ways to look after your retainer are:
Wash it regularly! Scrub it with water and a soft toothbrush after using it.
Keep it away from children and pets.
Keep it away from sources of heat, as it can cause your device to melt or warp so that it doesn't fit you properly anymore.
Don't wrap your retainer in a napkin! This makes it way too easy to lose.
If it's damaged, have it replaced.
Why is a dental implant better than a dental bridge?
Technically, there is no "best" or perfect dental treatment; it depends on your needs and what your dentist recommends. A dental bridge and dental implants are two different ways to restore your smile if you're missing teeth. Each device is customized to fit you exactly.
A dental bridge is a good choice to consider if you're missing multiple teeth; an implant is a great option if you're missing one or a couple of teeth. However, regarding the latter, you do need to have a strong jawbone for the implants to be installed. Finally, although dental implants are considered a permeant solution, they can be quite costly.
Talk to your dentist to learn more about each treatment.
Why is it important to use dental floss?
Flossing is just as important as brushing your teeth; in fact, it should be done daily. Ideally, you should floss your teeth after each meal, but, if that's not possible, flossing before bed is the best way to go. This ensures that any bacteria and debris don't sit in between your teeth and along your gum line overnight. As result, it reduces the potential for cavities and gingivitis to form.
Simply put, flossing allows us to clean out spaces in our mouths that we can't access with a toothbrush.
How do I know if my child is in need of orthodontic treatment?
Undergoing orthodontic treatment is often a bit milestone in a kid's life. If you're uncertain as to whether your child needs braces, here are some signs to keep an eye out for:
Their teeth are crooked.
They have difficulty speaking. An unaligned jaw can cause you to slur or have trouble pronouncing certain words, such as those that contain an 's' or 'r' sound.
If they're losing baby teeth later. On average, children should have lost all their baby teeth before they hit the age of 12. If this isn't the case, talk to your orthodontist.
They have problems biting and chewing food.
Your dentist recommends it.
Are the results of teeth whitening permanent?
No. Teeth whitening is a temporary cosmetic procedure. If it's professionally done, your treatment can last for several months. Brushing and flossing regularly, not smoking, and avoiding food and drink that can stain your teeth will help keep your smile looking bright. In comparison, at-home treatments typically take longer to provide results and last for a shorter time. No matter which avenue you decide to travel down, you'll eventually need to receive the treatment again in the future.
With all that said, it's important to remember that applying too much bleach to your teeth can severely erode your enamel.