Dentures Near You
When you have missing teeth, it can affect your entire daily routine, making simple tasks such as chewing and speaking challenging. As well, having missing teeth can cause you to be more prone to oral infections due to a buildup of bacteria and affect your oral health. Without stimulation from your teeth, the bone in your jaw can also start to deteriorate. At Northern Horizon Dental Barrie, we offer dentures in Barrie to protect your oral health and provide you with relief.
What Are Dentures?
The two types of dentures are full dentures and partial dentures. If you have lost the majority of your teeth, you may decide to remove whatever remaining teeth you have to get full dentures. These dentures will be placed immediately after you have removed your remaining teeth, or if you choose to get removable, custom-made dentures, it can take a couple of weeks before they're ready to be secured to your mouth.
Often, people think of dentures as a treatment for individuals that have no teeth whatsoever. However, if a patient is missing multiple teeth but still has many healthy teeth in place, they may consider partial dentures. Partial dentures are created to fit in your mouth between and around the rest of your natural teeth. Partial dentures are made out of a material intended to blend in with your natural teeth, so you won't have to worry about anyone noticing that you are wearing dentures.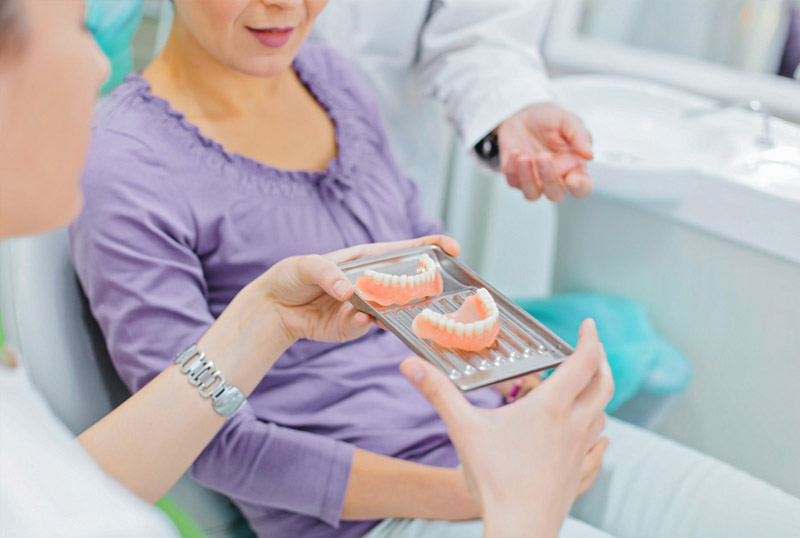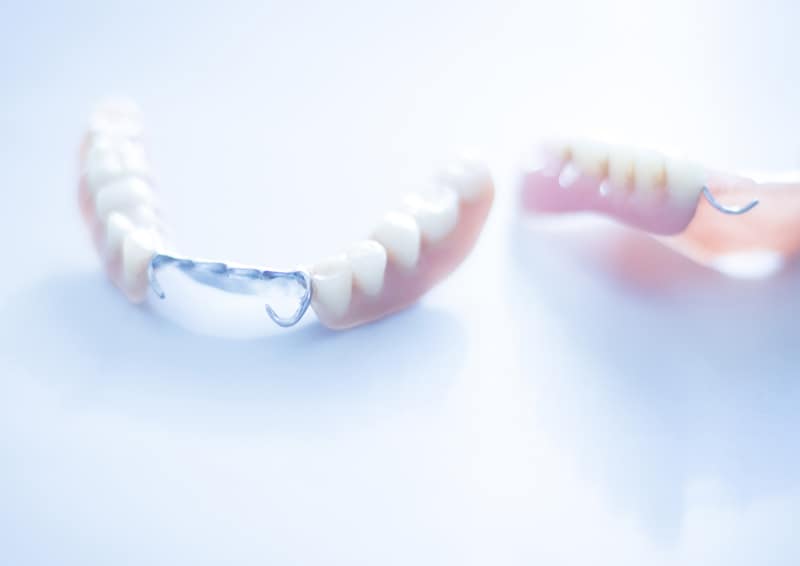 Advantages of Having Dentures
If you are interested in dentures, you will find that they come with many benefits, including a brand-new smile, as well as the following:
Increasing your confidence
Providing you with the ability to eat without struggle
Improving your bite
Enhancing your smile
Supporting your facial muscles
How to Take Care of Your Dentures
After receiving dentures, you must take proper care of them in order for them to last you for as long as possible. It is important to remember that dentures are more fragile compared to your natural teeth, so you need to handle them carefully. To get the most out of your dentures, you should:
Handle your dentures gently
Rinse your dentures after each meal
Clean your dentures daily
Store your dentures safely when they are not in use
Interested in Dentures Near You?
Dentures are an excellent option for individuals with many missing teeth who are looking to regain their daily function and appearance. At Northern Horizon Dental Barrie, we offer dentures in Barrie. Please call us today to book a consultation for dentures near you!