Dental Bridges Near You
Dental bridges are restorative dental treatments that worked to fill in the gaps created by missing teeth. At Northern Horizon Dental Barrie, we offer dental bridges in Barrie to our patients looking for a way to restore the functionality of their teeth and enhance their appearance.
What Are Dental Bridges?
Dental bridges are typically made out of three or more dental crowns that are stuck together. One of the crowns, usually the hardiest of the bunch, works to replace your actual missing tooth. The remaining crowns are used to anchor the bridge to your surrounding teeth.
Dental bridges are considered a cosmetic and restorative dentistry treatment because they fill in gaps to enhance your appearance and restore your chewing and speaking abilities.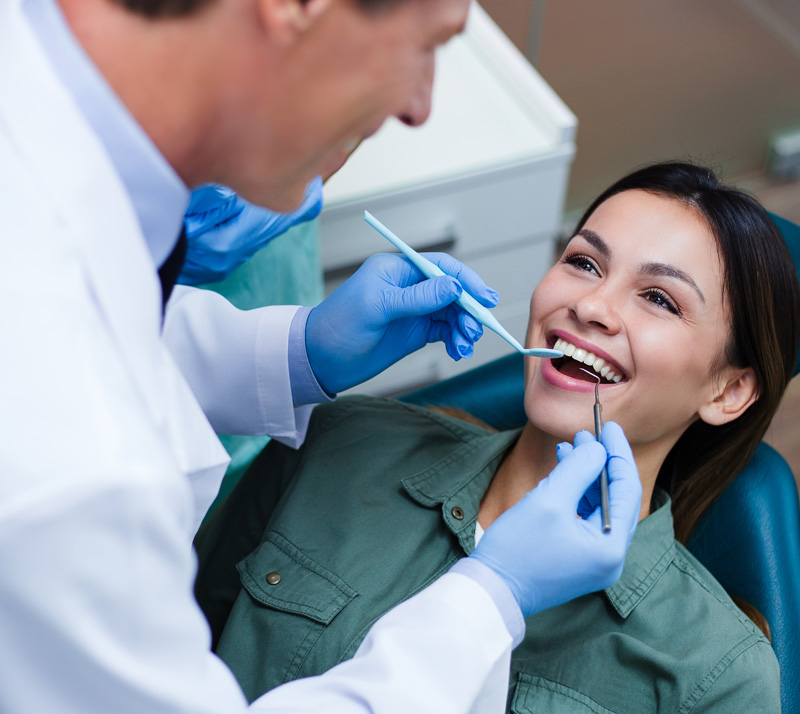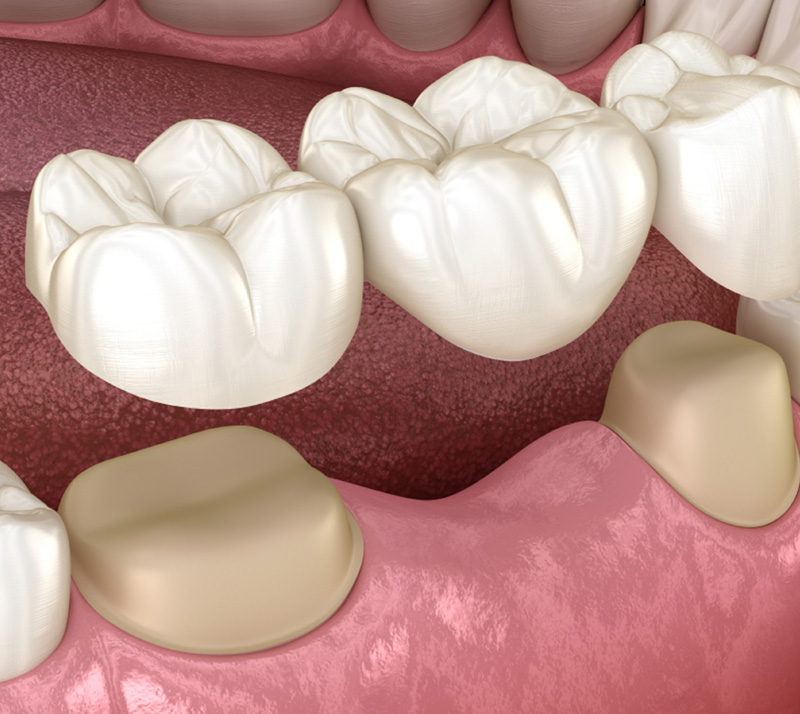 What Are the Different Types of Dental Bridges?
When you come into Northern Horizon Dental Barrie seeking dental bridges, our dentist will examine your specific situation to determine which type of dental bridge is best for you. The four main types of dental bridges are:
Traditional Dental Bridges: these consist of one or more artificial teeth supported by dental crowns attached to your surrounding natural teeth.
Cantilever Dental Bridges: these bridges are similar to traditional bridges in that they use your surrounding natural teeth to adhere to your mouth, but they only use one supporting anchor instead of two. These types of bridges are ideal for replacing back molars.
Maryland Dental Bridges: these bridges use a metal or porcelain frame with an artificial tooth in the front that attaches to the adjacent natural teeth. Maryland dental bridges are more conservative than other dental bridges.
Implant-Supported Dental Bridges: these are the most permanent form of dental bridges and are helpful when you have multiple missing teeth in a row. These bridges use dental implants to secure themselves in your mouth.
What Are the Benefits of Dental Bridges?
Dental bridges provide various benefits such as restoring your appearance, holding your remaining natural teeth in the correct position, and allowing for you to speak and chew adequately once again.
To maintain your dental bridges, make sure that you have your dentist check your dental bridges at least once every six months, as well as practicing good oral hygiene and avoiding any hard or sticky foods.
Interested in Dental Bridges Near You?
Northern Horizon Dental Barrie offers dental bridges in Barrie to patients looking for a way to restore their appearance and functionality. Please contact our clinic to book an appointment for dental bridges near you today!